Products / Wire Fence Machine TLC 200 S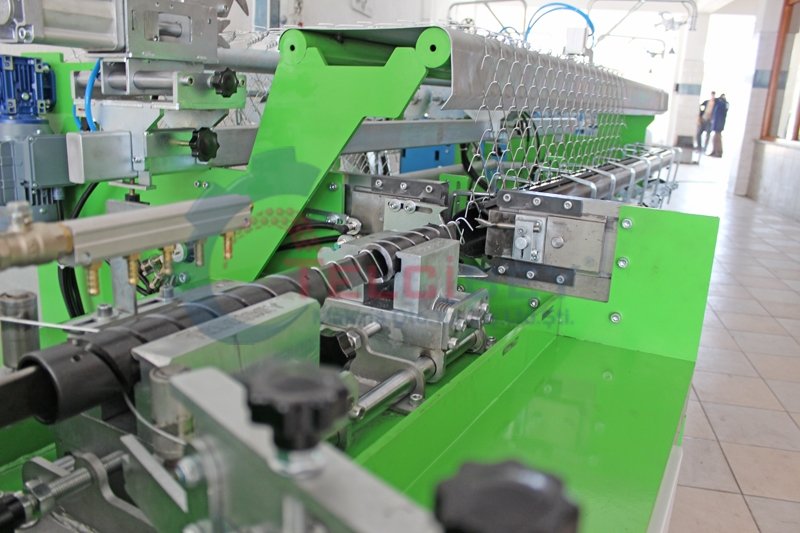 | Machine Type | (TLC-200 S ) |
| --- | --- |
| Knitting Width | 0.2…2.0 Meter |
| Wiire diameter | 1.8…3.2mm |
| Eye intervals | 40.85 mm |
| Contral System | PLC |
| Total Power | 5.5 KW |
| Machine Weight | 1800 Kg |
| Size | U3.4xG.3xY1.4 Mt |
| Capacity/hour | 210m2 (50X50 eye) |
| Wire strength | 450..500 Nw/mm2 |
| Number of molds | 3 pieces |
DUAL- MOLD SYSTEM MACHINE
When the knitting of the measurements the length and wide which have been written on the touch screen finishes the machine will stop off working and gives a warning audio .
In the case of wires tangle there are three stop systems .
The required speed can be controlled via the electronic control button installed on the machine.
To control or adjust the calibers of the machine automatic.
Semi-automatic options are available .
Two additional parts can be installed on both sides of the machine to fold the sides of the wires spirally .
The min. of the knitting width is 20 cm .
This system minimizes errors that may occur while knitting.